Travis Flandemeyer Testimonial on "Strategic Communication with Stakeholders: Tools for Thriving in a Chaotic World"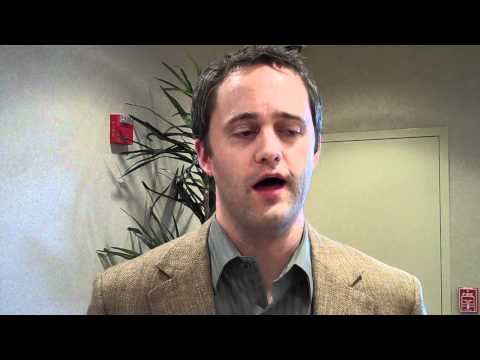 Testimonials
"Shauna Rampley of Soaring Eagle Institute has helped us become a team that is responsible, open, and positive. She has helped me to recognize that other's Horizons of Experience are different from mine and how to more skillfully interact with others. Shauna has helped us turn our workplace into a dynamic and enjoyable place."
Sarah Colmark, Station Manager Classical 95.5 and 102.9 KHFM Radio www.classicalkhfm.com
"Each year our company has an annual off-site meeting attended by all members of the organization. This year we again enlisted Shauna Rampley to provide a workshop on team building as part of our agenda. This is the second year we've utilized Soaring Eagle Institute and both experiences were phenomenal. Shauna's presentation style gets important team concepts across in a fun and energizing way. During a pre-meeting conference, she asked insightful questions to help us determine what activities would be best for our situation. At the annual meeting itself, she kept us engaged by getting us on our feet and participating in fun and interesting activities. The discussions afterwards brought the team-building goals home in a lasting way. We highly recommend Shauna and Soaring Eagle for the benefit of your company and employees."
Sandi Chun, eXcel Staffing Services

"I contracted with Soaring Eagle Institute for some professional coaching during an extremely challenging time in my career. My company was trying to unfairly relieve me of my supervisory responsibilities, and I did not know how to strategically respond. My Soaring Eagle "Coach" helped me to achieve a Win/Win situation for me and my company. She helped me describe my situation and listened to my professional concerns. She was responsive to my feelings and helped me be realistic. She informed me about pertinent legal issues from both employee and employer perspectives. She knew how to decode my employer's strategies. She offered clear advice concerning the development of a Plan of Action, including strategies for carrying it out.
"With my Coach's assistance, I was able to negotiate a new position within the plant. In the new position I earn a salary commensurate to my previous position, and am responsible for work in which I excel. I have been working in this job for over a year; I enjoy it, and am successful. I am much better off than I was a year ago, and my employer is very satisfied. The professional support offered to me by Soaring Eagle Institute was invaluable to me."
Bob D.

"Soaring Eagle Institute and Shauna Rampley have had a major, positive, impact on me over the last 10 years. Shauna has taught me how to manage individuals as well as teams in ways that benefit both employer and employee. If you are looking for unique and proven tools to make your organization stronger I would recommend Soaring Eagle Institute."
Tim Gannon, CRMC, General Manager American General Media – Albuquerque
 "Shauna's way of consulting with clients has them leaving the session shaking their heads, saying, I can't believe how her way of working has shown me so much about myself…."
Krista Edmonds, Ph.D.
"Shauna, and the Soaring Eagle Institute, provide creative and insightful classes and consultation on business issues and how we create our reality. Her work is fun and helps to generate great outcomes!" 
Anna Von Dielingen, MSN, RN 
Testimonials on Possibility Thinking
"The very useful information in this class will help me deal better with employees and co-workers in a positive way."
Business Manager
"I recognize now why people lock up when threatened and what I can do to avoid this."
Mid-level Manager
"This was fantastic. I now better understand brain chemistry and wiring–my own and others'–and how to manage it."
Contract Specialist
"Understanding how our brains work is a huge breakthrough for me which will bring about self-realization and ability to influence others."
Business Development Specialist
"It will improve my work environment and as a result-my ability to help people succeed."
Peter Murphy
"Maintaining a positive/possibilities outlook, dealing with others negativity, focus on successes and include them in my vision."
D. Sahd
"The Possibility Thinking seminar was awesome—thank you!!  The effects that followed from my understanding and realization around the mind's mechanical function of selective cognition were positive, constructive, and liberating.  We were so blessed to have experienced your presentation.      I recommend this for anyone who is ready to transform how they experience their lives. Thanks again for everything."            
Marcella Sanders
"I am definitley going to use the methods to get me from flight or flight thinking and into Possibility Thinking! The suggestions given will help me be much more awake to my own state of mind and evaulate others with less judgment."
Dominique
"The information from this workshop will consciously help me to create positive thought patterns and free myself from fear!"
Eleanor
"This seminar was useful in helping me understand our internal dialogue and how we make meaning of events. It helped me to understand not only why but how I can change the patterns of my reactions to an event."
Ben
"WOW! What great information-both new and reinforced!"
Anonymous